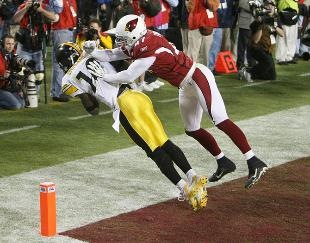 Give customers an added reason to shop with you by offering a conditional rebate. It's a proposition that hooks customers because of its high perceived value, particularly when the program is run near the time of a planned purchase. And the versatility of our contest themes allows you to create demand whatever the season. This fun and unique promotion offers buyers their money back on a particular purchase when a specified condition occurs. When it does, you're covered, because we pay the full cost of the rebated purchases.

Looking to boost summer or fall sales?

Run a conditional rebate program based on the outcome of the World Series, the Super Bowl, or the NCAA Men's Basketball Finals.Need a spring or summertime promotion? Consider a program based on the Indy 500, the Stanley Cup Finals, the Masters, the NBA Championship, the World Cup or America's Cup.If a sports theme doesn't fit your market or objective, try a program based on the weather. Offer buyers a 100-percent rebate if it snows on Christmas day or if the temperature exceeds 100 degrees on July 4.

Success Stories:

BrandsMart, an independent electronics retail store in Kansas City, MO, offered full-money back on all purchases over $399 made during a specified period if the NFL Kansas City Chiefs could shut out the San Diego Chargers during a Halloween night game. The Chiefs did keep the Chargers from scoring, but BrandsMart became the big news in Kansas City. Customers were refunded over $350,000 in purchases.

Panel Craft, a Minneapolis, MN, retailer of hot tubs, spas, and sun rooms offered customers a full rebate on their purchase if the Vikings won the last five games of the season by seven or more points. The Vikings did just that to the delight of Panel Craft and its customers were reimbursed $400,000.

Terrace Hill Golf Pro Shop offered a conditional rebate: If the Cubs shut out the Pirates, all purchases were free. Sales skyrocketed during the contest period from the usual $2,500 to $11,625.

For pricing please call us at (602) 432-1398 or e-mail us at: www.ptwusa.com